Chapters, Salisbury
New Homes in Salisbury (Chapters, Salisbury)
Platinum Skies can't wait to show you their exciting new community. Chapters will be a grand site of 197 dwellings in a prime Salisbury location. It will include a mixture of apartments and townhouses alongside the beautifully restored 19th century Finch House.
You'll be able to do everything on site: shop for your groceries at the convenience store, dine with friends in the bistro, enjoy pampering at the hair and beauty salon, or stroll through the beautiful gardens featuring specially commissioned local artwork. There'll be a private residents' lounge where you can play games and chat with neighbours, and when friends and family come to visit, they'll be able to stay over in the guest suite. The Lifestyle Manager will make sure everything in the building runs smoothly, as well as organising events and activities you can take part in.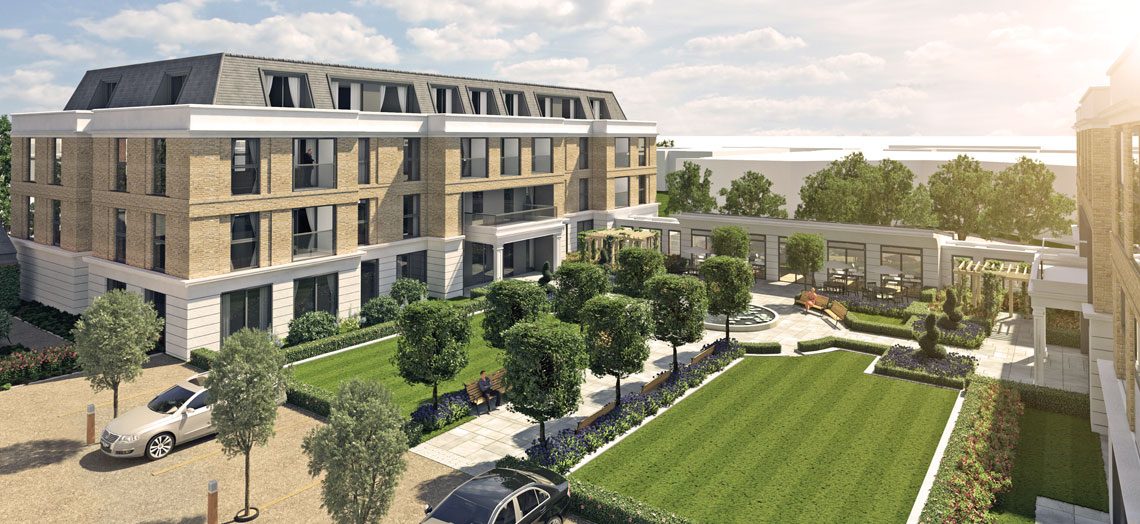 Chapters will be on Wilton Road, near the Salisbury Medical Practice and pharmacy. It's within easy reach of the main high street and train station, and just a short stroll away from the Old Town and Fisherton Street with its many independent traders and boutique shops.
Platinum Skies design, build and maintain delightful new retirement properties that will put a smile on your face every time you walk through your front door. Their unique flexible ownership options will help you to unlock your wealth and make it work smarter for you during later life. You'll have unlimited access to care, support and lifestyle services, should you ever need them, giving you complete peace of mind. They believe that first-class retirement living should be comfortable, happy and within easy reach of everyone. Platinum Skies designers have considered every detail of your new home, from the spacious rooms to the generous windows that flood them with light, to the ample storage space. They even thought about the door handles. Everything is set up to be comfortable to use, whether you're 55 or 95.
When you buy a Platinum Skies home, you don't just get a lower purchase price, you get lower running costs too. Your service charges and rent are kept low because our range of lifestyle and care services are available on a pay-as-you-use basis. It's completely flexible. Use more, use less, it's up to you. This unique system adapts to your changing needs. Platinum Skies is a truly low-cost way of living.
Browse through their beautiful retirement properties and when you see one that makes your heart say yes, give us a call and we'll get you in there as soon as we can. It's that simple. Platinum Skies will manage the sale of your old property for you. You'll receive the full market value. When you choose Platinum Skies, we take care of everything to make it as simple and hassle-free as possible.