Protecting your Money (CMP)
See below our Client Money Protection Certificates confirming our membership to the CMP Scheme.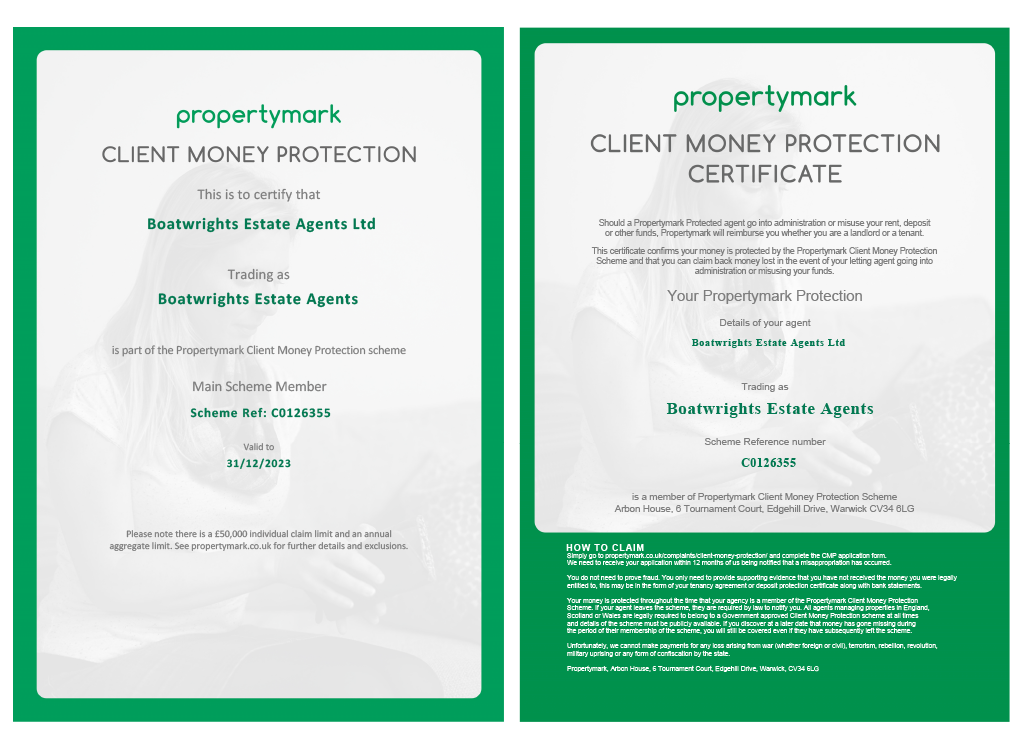 Client Money Protection Membership Certificate
Client Money Protection Security Certificate
As part of our professional association with ARLA Propertymark, Boatwrights holds your money in a separate client account with The Propertymark Client Money Protection Scheme which is independently inspected annually and government approved. This is then backed by a Client Money Protection scheme which means your money is safe if the worst was to happen
Our CMP Certificate can be seen below and via this link: Client Money Protection Certificate. Also, a link to the Propertymark rules to which we must adhere can be found here. This is not the case with all letting agents.
For guidelines on Client Money Protection (CMP) claims, follow this link. Also, for Conduct and membership rules, follow this link
This means we can proudly display the ARLA Propertymark logo in recognition of this extra protection for our clients and customers.